Addressing Domestic Abuse (ADA) is a community interest company providing bespoke support to social housing providers and associated supply chains to identify and respond to domestic abuse. We work collaboratively with a wide range of subject matter experts so that our clients can be confident that their individual set of needs will be met.
ADA provides specialist support to enable housing providers to meet the requirements of the proposed changes to regulation in relation to domestic abuse, as outlined in the Social Housing White Paper, 2020.
Central to ADA's mission is ensuring the voices of those with lived experience of domestic abuse inform an organisation's response to domestic abuse. We believe that everyone can play a part – our aim is to inspire empowered action amongst communities and individuals to address domestic abuse.
Our vision is an end to domestic abuse.
We envision a world in which as an organisation, we no longer need to exist.
Kelly has a wide range of housing experience including as Director of Housing (interim) at a London-based housing organisation, as well as roles in asylum, managing a local authority Supporting People Programme and roles in policy and research.
She has a Masters degree in Housing Policy and Management and a PhD from Durham University on 'The role of housing in a co-ordinated community response to domestic abuse'. Kelly co-founded a national housing and domestic abuse partnership carrying out accreditation of housing provider responses to domestic abuse and has extensive experience supporting housing providers to improve their response to domestic abuse.
More recently, she has worked with a national property repairs organisation to embed recognition of domestic abuse into the daily work of trade operatives and developed an industry standard on recognising domestic abuse via repairs.
Kelly was named 24Housing's 'Housing Professional of the Year' for her work and research on housing and domestic abuse and named in the top 20 women leaders in Housing in 2020. That same year she co-authored Housing and Domestic Abuse – Policy into Practice (Routledge).
Kelly is skilled in developing partnerships in relationship to work around domestic abuse. Her experience includes project managing a Home Office funded multi-police force project (Domestic Abuse: A Whole Systems Approach – DAWSA) to improve the police response to domestic abuse, as well as overseeing research into the provision of a national response to perpetrators of domestic abuse. Kelly has also worked as the domestic abuse lead for a local authority coordinating the city's response to domestic abuse.
Kelly is a Non-Executive Director of Believe Housing, a trustee of the Alice Ruggles Trust and an Honorary Research Fellow at Durham University.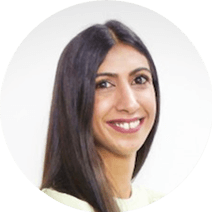 Anneka Gill
Anneka is Head of Transformation at Morgan Sindall Property Services, who provide integrated property maintenance services to over 200,000 properties in the social housing sector. Anneka has 10 years' experience in public sector tendering and project management across a range of industries including compliance, fire safety, recruitment and fleet management. She worked to develop an industry wide standard for the repairs sector on domestic abuse.
Jess Page
Jess is Director of Housing at Women's Pioneer Housing. She has experience working in tenancy support, community investment, welfare reform and digital transformation. Jess holds a Master's degree in social policy from the London School of Economics. She is also Chair of Causeway Housing Association, a not-for-profit organisation providing temporary accommodation primarily for young, single homeless people in London.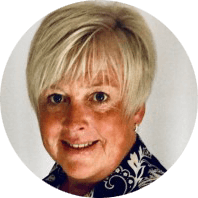 Michelle Meldrum
Michelle joined Berwickshire Housing Association (BHA) as their Chief Executive in November 2020 with 24 years' experience in the social housing sector across a variety of roles. Throughout her career, Michelle has been heavily involved in the domestic abuse and wider safeguarding agenda. She believes the social housing sector has a unique role to play in any effective co-ordinated community response to domestic abuse.
Mercy Denedo
Mercy Denedo is an Assistant Professor in Accounting at Durham University. Underlining Mercy's research is interest in social and environmental issues that affect our everyday realities. Mercy's research is concerned with how accounting or other alternative forms of accounting could be used to facilitate stakeholders' engagement, improve governance and accountability, organisational decision making and everyday operations, and the everyday realities of voiceless stakeholders.
An essential element of ADA's approach comes from incorporating the experiences of survivors to ensure their voices are heard at every touchpoint. Our work is informed by a panel with lived experience, the Experts Via Experience (EVE) Panel. This panel strengthens ADA's work, offering insight on policies, training plans, research and evaluation work.